Wood by its nature is rough and raw, the wooden products you see everyday are smooth and shiny. There is some work involved to convert the raw cut wood to a smooth product, this is generally referred to as finishing.
Finishing generally involves some level of sanding and sealing. In order to withstand the test of time, natural wood requires some sort of finishing. This can be a laminate, lacquer, or oil. These products seal the wood preventing damage during use. Each has different qualities and the choice is dependent on the final application of the products.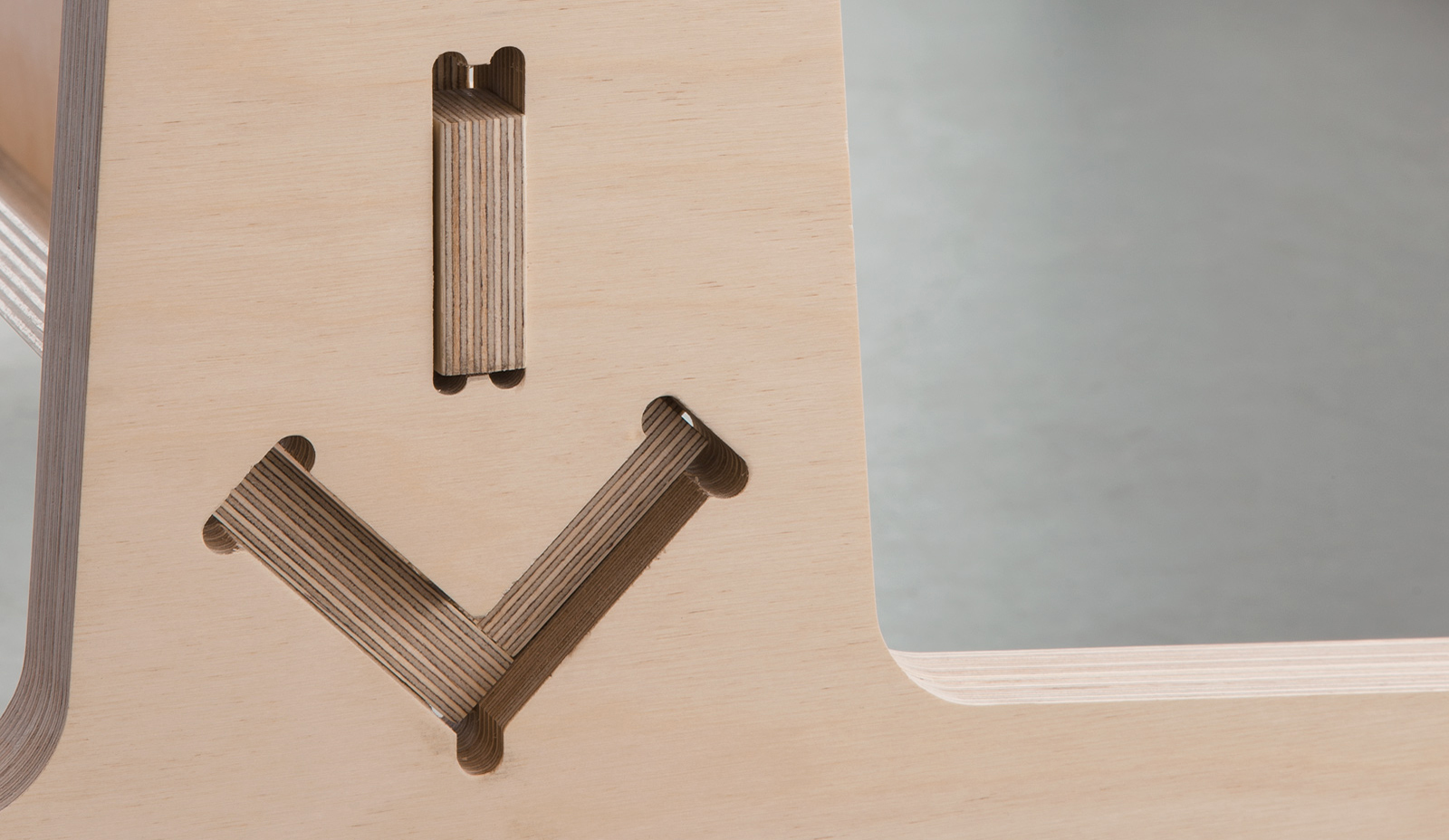 At Opendesk we believe the final products should look their best, after all it represents everything we do . We have come up with a finishing standard that we know will ensure great long lasting products. Our process involves the following:
240 Grit sand paper on all exposed edges
320 Grit sand paper on tabletop surfaces, as well as a consistent covering of oil (generally 2 coats of POLYX®-OIL EFFECT RAW 3044).
Osmo Polyx Oil is a clear, non-yellowing oil perfect for high-traffic areas requiring superior protection alongside water and dirt resistance. Based on natural, renewable resources, Osmo oil is safe for use on children's toys and food surfaces when dry. Within the Osmo range there are different options for specific finishes as required.
We have a huge network of makers all over the world, we need to ensure the Opendesk products retain the same quality and consistency regardless of where they are made. We supply a sample kit to makers to demonstrate the level of quality we ask for. We understand that everyone is different and don't want to be too prescriptive, we are always interested to here what others do for their finishing standards. Likewise if there is an interest in real wood veneer on the surface of the plywood in order to change the look and create different surfaces we'd love to hear about it.